Friday's Letters
22.06.2012
Dear Fiance: You have been in Germany for 9 days and you leave me on Monday. I'm not ready to say goodbye again. I don't know how many more goodbyes I have left in me before I hop in your suitcase and follow you to India or force you to move back to California. Don't say I didn't warn you.
Dear Germany: I love you for so many reasons- primarily the food (not surprising) and the Alps. However, since arriving three months ago, I've learned how much I love the US, and actually miss it. Too bad I can't be in two places at once, right?
Dear weather: please be sunny and clear this weekend! The fiance and I would love some nice, clear weather for our hike tomorrow. Also, if you could just extend this beautiful weather through to September, that would be awesome. I would love to see Austria, Slovenia, Switzerland, The Netherlands, Belgium, Paris, and Scotland with sunny skies (yes, I have a few trips planned for the summer).
Dear J&A: You both are pretty amazing- especially when you're not fighting with each other. I am so lucky to see you both grow and learn little by little with each day that passes. You make being here worth it- most the time. Sometimes I can't help but laugh when one minute you act as the best birth control ever, and the next minute you make me wish I was about to pop one of my own out next week.
Dear Asia: I've missed you a lot lately. Hopefully i'll get to visit sooner rather than later.
Dear food: only three more days until i'm back to eating only healthy fruits, veggies, granola and yogurt- with a few other exceptions. It's too hard to avoid yummy chocolates and breads with the fiance here forcing me to give into your goodness.
Dear bed: I need to be in you right now.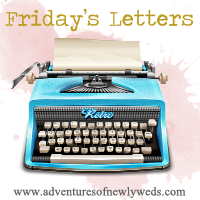 PS- I added a facebook "like" box in my sidebar.
no pressure.
ha!